Faculty Members
Alison Bain

Associate Professor
Urban social, urban cultural, and feminist geography; creative city theory and cultural planning; geographies of artistic labour, creative practice, and cultural production; redevelopment and social inclusion in neighbourhoods, cities, and suburbs; public space contestations and interventions; gender and sexual identity politics.
Ranu Basu

Associate Professor
Urban social and political geography/planning; theories of collective action and community organization; inequality and social justice; geographies of public education; geographic information systems (GIS) in the social sciences.
Richard Bello

Associate Professor
Chair and President of Nothern Studies, Geography, York University.
Climate of northern environments; response of the hydrological cycle and carbon budget to global warming.
Kean Birch
Associate Professor
Economic Geography; innovation studies and geographies; knowledge economies; hi-tech finance; rentiership and innovation; local and regional socio-economic development; European regional studies; neoliberalism and neoliberal natures; environmental economic geography; emerging bio-economies; biofuels; environmental innovation; sustainable infrastructures.
Qiuming Cheng
Professor Emeritus and Senior Scholar
GIS system development; Spatial statistics and fractal modeling; Spatial decision support system; Non-linear image processing and pattern recognition; Mineral resources assessment; Water system modeling; Mathematical geology.
Raju Das
Professor
Marxist political economy; state theory, space, and state-society relations; international development; labour conditions; social capital; social movements; (agro-)globalization; South Asia.
Taly Drezner

Associate Professor
Biogeography; arid lands; disturbance, invasion and dispersal.
Lisa Drummond

Associate Professor
Urban geography; gender; Southeast Asia; postcolonial cities; Asian popular culture; Vietnam.
Bryn Greer-Wootten
Professor, Emeritus
Ontological and epistemological bases of geographic research relationships between social research and public policy processes, especially resource management (energy, global climate change) phenomenology of environment, especially women's narratives
Laam Hae

Associate Professor
Urban Political Economy, Neoliberal Urbanism, Politics of Urban Subcultures, Legal Geographies, The Right to the City
Christian Haas
Professor
Tier 1 Canada Research Chair for Arctic Sea ice Geophysics.
Sea ice and snow thickness, Ocean-ice-atmosphere interaction, Arctic climate change, Airborne geophysics, Electromagnetic induction sounding, Sensor development, Satellite remote sensing, Ice engineering
Jennifer Hyndman

Professor
Geographies of forced migration/immigration; Humanitarian aid in response to conflict/asylum/disasters; Refugee (re)settlement; Critical and feminist geopolitics.
Baoxin Hu

Associate Professor, Faculty of Science & Engineering
Remote sensing of vegetation; photogrammetry; canopy modeling.
William Jenkins

Associate Professor
Cultural and historical geography; comparative geographies of Irish diasporas; immigration and North American urban history; Canada and the British imperial world; Irish-Canadian studies.
Roger Keil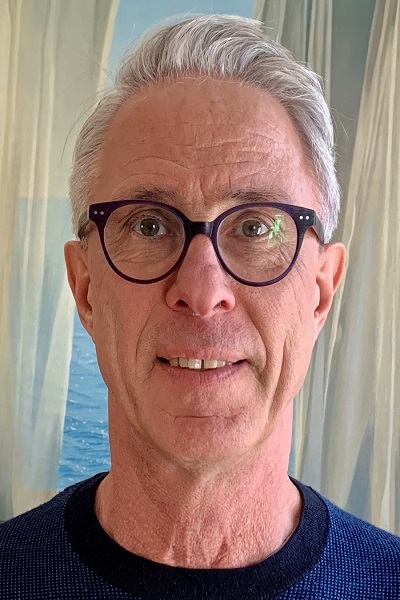 Professor, Faculty of Environmental Studies
Urban politics and governance; urban political ecology; global cities and infectious disease.
Philip Kelly

Professor
Economic geography; labour; immigration and Canada-Asia transnationalism; Philippine and southeast asian development.
Stefan Kipfer
Associate Professor
Theories of society, politics and the city; Comparative urban-regional politics and planning; Urban social movements and restructuring; Colonization, racialization and urbanization; Suburbanization, territorial relations and regional planning; Public housing: gentrification, privatization and redevelopment.
Jennifer Korosi

Assistant Professor
Limnology; environmental contaminants; biogeography; paleoecology.
Lucia Lo

Professor Emerita and Senior Scholar
Intellectual migration and the global race for talents; immigration and settlement; ethnic economy, entrepreneurship, and consumer behavior; Chinese diaspora.
Ute Lehrer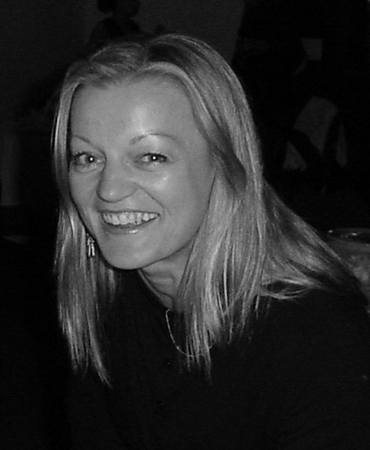 Associate Professor, Faculty of Environmental Studies
Cities and Globalization; Economic Restructuring and Urban Form; Political Economy of the Built Environment; Theory and History of Planning, Urban Design and Architecture; Built Environment, Ethnicity and Immigration to Urban Area.
Christopher Lortie

Associate Professor, Faculty of Science & Engineering
Community, biogeography, invasion biology, climate change, stress, interactions.
www.onepoint.ca
Joseph Mensah
Professor
Critical development theory and Africa; gender and development; space, race, and employment; geography of Aboriginal land claims.
Lewis Molot

Professor, Faculty of Environmental Studies
Limnology; biogeochemistry; organic carbon fluxes.
Jean Michel Montsion

Associate Professor, Department of Multidisciplinary Studies, Glendon College
Urban Social and Political Geography; Ethnicity; Indigeneity; Gateway Cities; Singapore.
Glen Norcliffe

Professor Emeritus and Senior Scholar
Industrial restructuring; modernity; global economy; cultural production.
Linda Peake
Professor
Feminist geography; gender, race and class relations in urban environments; urban-political geography; methodologies; Guyana.
Justin Podur
Associate Professor, Faculty of Environmental Studies
Mathematical modeling, Landscape ecology, Urban wildlife ecology,
Political conflicts.
Valerie Preston

Professor
Gender and urban labour markets; immigration and Canadian cities; transnational migration and citizenshp; social geography.
Roberto Quinlan
Associate Professor, Faculty of Science & Engineering
John Radford
Professor, Emeritus
Social geography of the nineteenth century city; internal structure of cities in the United States South; public policy and intellectual disability.
Tarmo Remmel

Associate Professor
Multi-dimensional measurement and comparison of spatial patterns, spatial accuracy assessment, forest land cover change, post-disturbance vegetation recovery, and open-source GIS/RS algorithm development.
André Robert

Professor Emeritus and Senior Scholar
River Science and Process Geomorphology.
Jamie Scott

Professor, Division of Humanities
Geography and religion; geography and literature; geography and postcolonialism.
Steven Tufts

Associate Professor
Geographies of organized labour; labour union renewal; young workers and community economic development; workers in spaces of production/consumption.
Peter Vandergeest

Professor
Environments and identities in Southeast Asia; agro food systems and industrial aquaculture; cultural politics of development.
David Wood
Professor, Emeritus and Senior Scholar
Frontiers, Settlement, Landscape Transformation, Ontario, Conservation.
Patricia Wood

Professor
Citizenship, diversity and politics of identity; urban geography; Native/non-Native relations; immigration and multiculturalism; Western Canada; feminist geography; historical geography; use of non-traditional sources.
Doug Young
Associate Professor
Politics of urban planning and development, Legacies of modern urbanism, Urban infrastructure.
Kathy Young

Professor
Arctic wetland hydrology; slope hydroclimatology; regional snowmelt modeling.
Anna Zalik
Associate Professor, Faculty of Environmental Studies
Global Humanitarian/Development Studies; International Aid Industry; Oil industry with a focus on the Americas and Sub-Saharan Africa; Political Economy, Comparative Historical Studies, Post-Coloniality.
Associated Faculty
These faculty members have appointments in other Faculties but have complementary academic interests with geography.
Jon Caulfield
Professor, Emeritus and Senior Scholar
Division of Social Science, Faculty of Liberal Arts & Professional Studies
Downtown Toronto neighbourhoods; residential redevelopment of deindustrialized space in inner Toronto; old church buildings in inner Toronto; use of photographs in urban research.
Anders Sandberg
Faculty of Environmental Studies
Resource management, forest and environmental history.
Adjunct Faculty
Adjuncts are faculty members who are based outside York University but have skills and expertise that strengthen the programme academically.
Kaz Higuchi
Faculty of Environmental Studies, York University
Libby Lunstrum
Political ecology of international borders; people-park relations; the militarization/securitization of conservation; wildlife crime; political ecology of conflict/post-conflict spaces; environmental displacement; territorialization and land grabs; Southern Africa; North America
Robin Roth
Associate Professor, Department of Geography, University of Guelph
Daqing Yang
Research Scientist - Cold Region Hydrology Research, Environment Canada
Note: Not all faculty are available in a given year due to sabbaticals, research leaves, etc.